It's been awhile since I've stepped to the head of the class to share. This week, though, I had a tough time choosing between things to share, so I'm set for at least a couple weeks! Glad to be back and looking forward to sharing and reading with all of you. Please, don't be shy...surely you can find something to
share with the class
over at Mel's, too!
------------------------------------------------------


I've always known that I had wonderful in-laws. Long before I was truly family, they treated me like the daughter they never had (Hubby's side seems to have a genetic predisposition for boys!). I've spent almost every Thanksgiving with Hubby's family since we started dating. This year was no exception, though it was the first time I hosted the festivities. At the end of the long holiday weekend, my mother-in-law surprised me with a gift (as if they hadn't already given enough!)...she said it was a gift for being such a wonderful hostess on my first Thanksgiving "running the show." I opened the beautiful golden box to find this, as MIL hugged me and said that they'd be wishing everyday, too: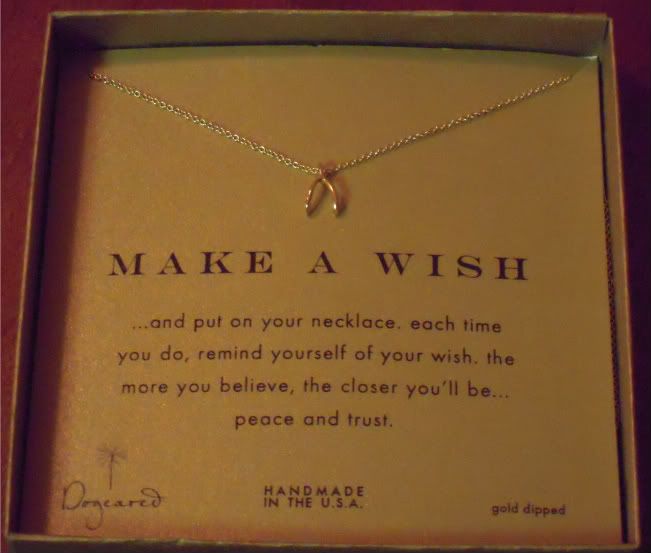 This beautiful little necklace says so much.."the more you believe, the closer you'll be...peace and trust."

You all know what my wish is. Peace on the journey, trust in the path, hope that our wishes for a baby will come true...these are the things I'm reminded of each time I put this necklace on. There's one more thing that the necklace brings me each day...a reminder that we're not the only ones wishing. I have taken comfort in these sentiments every morning since and will continue to do so until our wish becomes a reality.